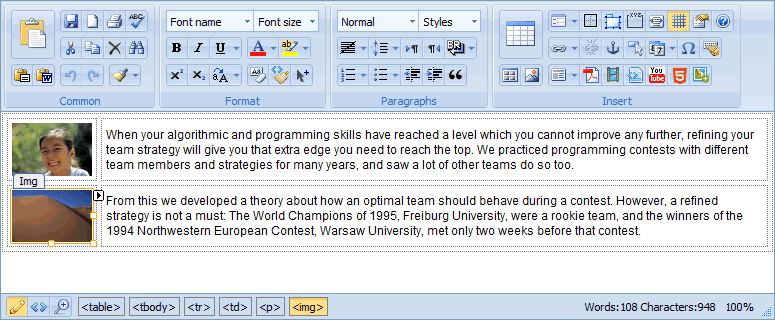 Thank you for choosing Rich Text Editor for .NET!
Rich Text Editor for ASP.NET is by far the fastest, easiest, most powerful WYSIWYG (What You See Is What You Get) browser-based HTML Editor for ASP.NET. It enables ASP.NET Web developers to replace the Textarea/Textbox in your existing content management system with a powerful, but easy to use WYSIWYG HTML editing component. It empowers business users to make content updates easily and safely themselves while maintaining control over site design and content, all at an affordable price.
Rich Text Editor toolbar is completely configurable and it is also effortless to implement. You just need a couple lines of code to add this editor to your applications.
Click one of the items below to learn more about Rich Text Editor for .NET.
---
Send
feedback
about this topic to CuteSoft. © 2003 - 2018 CuteSoft Components Inc. All rights reserved.